Chosen products
Dice Tower - Castle Tower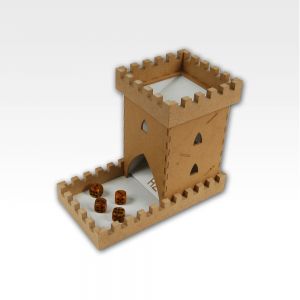 "Dice Tower" is the perfect solution to dices felling off the table or moving elements used in the game.
55.00zł
Details
OM06b - Corner Paints Module 36mm
The Corner Paints Module 36mm has thirty four holes for paints and other bottles with a diameter of 36mm. This module changes the angle by 90 degrees of Modular Workshop System.
54.00zł
Details
Waterline Marker
With the use of waterline marker tool you will be able to make a straight line on the same height.
25.00zł
Details